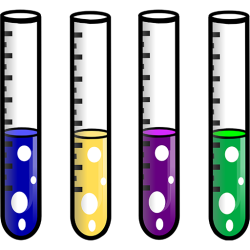 Now is the time to schedule your pool opening with PPS! Call our service department at 651-773-5883 or schedule online with our Pool Opening Form to get your appointment set up. If you have already scheduled your pool opening, we look forward to seeing you soon!
Once your pool is open, make sure to stop into a PPS store to get your water tested. All five of our conveniently located retail stores are fully staffed and prepared to start the season off with clear water.
Starting your maintenance routines early is the best way to ensure a full season of clarity and clean water. Our goal is to build up your sanitizer levels and remove any winter gunk before temperatures get into ranges that are beneficial to organic growth.
Feel free to stop in anytime with at least 5 oz of water taken from 6" below the surface of the water. The testing process takes about 5 minutes. The printout we provide has step-by-step instructions on how to implement the recommended procedures and treatments and our sales team is always happy to talk you through your water needs.
The best part? We offer this service free of charge for our customers!
Get ready for spring by scheduling your pool opening today and let PPS help you get your pool ready to swim!