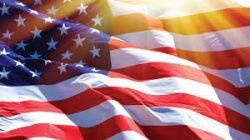 July 4th, 1776; the day the Declaration of Independence was signed and the thirteen colonies claimed their independence from England eventually leading to the formation of the United States. Today we celebrate these freedoms and the pride we have for our country with family, friends, fireworks, patriotism, and food. Here are some fun and easy ways to be patriotically festive with your food. Click on the picture for the recipe from the amazing creators :D
Pretzel Sparklers
Great for kids!
Grilled Chicken (or Fish) with Red
& Blue(berry) Salsa
Steak Sandwich Stackers
Patriotic Taco Salad
Red, White and Blue Pasta Salad
Patriotic Drink
Patriotic Oreos
Try any of them or created your own? We'd love to see your pictures. Post here or tag us on social media!
Have a fun and safe 4th of July everyone!! Land of the Free because of the Brave.