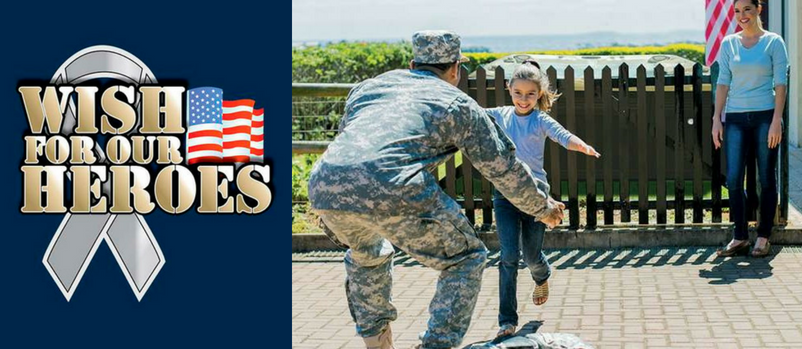 You might have seen us post on Performance Pool and Spa social media about Sundance Spas and Wish For Our Heroes. Maybe you are wondering exactly what that is and how you can help.
Who wouldn't want to help our men and women serving and their families while they sacrifice so much for us?! I know we do.
Wish For Our Heroes strives to give back by providing resources to military members in order to make their deployments a little easier, and to improve the quality of their family lives while home or during deployment. Basic needs and emergencies are granted first; such as putting food on the table, baby supplies, clothing, etc. Wish For Our Heroes also enjoys providing fun things like sending the troops to athletic events, sending them on vacation to get reacquainted after deployments, meeting celebrities, and more.
Military service members can suffer from mild to traumatic injuries they may have to deal with for the rest of their lives; which can take a toll on their quality of life. Sundance Spas jumped in to help Wish For Our Heroes as they've donated numerous hot tubs to deserving veterans. This has allowed many of our brave to relax their muscles, increase mobility, decrease doctor visits and medication consumption, improve mental state, have more family interaction, and improve overall quality of life.
For stories of granted wishes, to request a wish, or to donate to Wish For Our Heroes go to: WISH FOR OUR HEROES